If you can dream it, we can build it!
We specialize in building custom boards designed to fit your exact need and specifications. Custom sizes, colors, graphics, grids, and framing styles are just a few of the many options that are available when you work with Canada Whiteboard Co.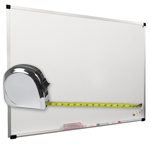 If your project or room configuration requires a custom size whiteboard, bulletin board or letter board we can help. At Canada Whiteboard Co. we have the ability to make any board in most any size, small or large. Do you want your board taller and wider? Not a problem.
We can custom make your whiteboard in multiple sections to accommodate elevators or doorways, with our "H-bar" type seaming system, as well as tongue-and-groove or splined seams, your whiteboard will have that professional finished look every time. We also offer concealed hanging hardware upon request.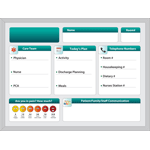 Designed to your exact specifications.
With our unique process of fusing your custom layout into the surface of our top quality porcelain whiteboards, we can create a custom planner or project board to your exact specifications. Supply us the graphics, size, layout, colors, etc. and what you will get back is a professional visual communication tool combining style and efficiency for flexible planning. Stay in control of almost any task with this versatile magnetic visual planning system with unlimited applications. Add our magnet kits including month, day and date headings, vinyl letters and numbers, magnetic cardholders data cards, magnetic strips, and indicators, to create the most flexible planner board possible. Washing out, bleeding, chipping, fading, or peeling is not an issue with a fused custom board from Canada Whiteboard Co.. Our unique process of fusing the colors, grids or columns into the boards, will keep your board looking new for years to come.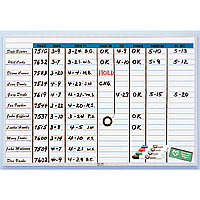 Canada Whiteboard Co. has a full in-house art department to handle all colored graphics on your whiteboard or chalkboard. Our unique "fusing" process makes your art part of the actual writing surface, making it impervious to pealing, fading, stretching or cracking. At Canada Whiteboard Co. you can be assured that you are working with the most qualified professionals in the business.
Scheduling boards, colored graphics, logos, nursing boards, hospital and patient room boards, menu boards, tournament boards and leaderboards are just a few of the many times of boards we can customize to meet your needs.
Canada Whiteboard Co. is your solution for a high quality precision finished board. The process is simple, and friendly and knowledgeable customer service is only a click or phone call away. If you need assistance feel free to click the "Chat Now" graphic on the right of your screen or call us anytime Toll Free at 800-791-2946.
We look forward to working with you.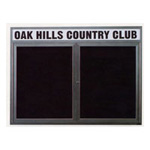 Personalize your enclosed boards with customized board headers. We carry inter-changable letter directory boards and bulletin boards with name headers and vinyl letters. The standard header is made of white acrylic and black vinyl letters. Optional typeface and customized services are available upon request. Call for more details.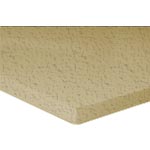 We are pleased to offer to our customers custom made, high quality fabric panels and tackboards. Whether you are considering these panels for aesthetics, additional places to tack and hang material, or for noise reduction, you will be pleased with the fabric selection and craftsmanship. These panels can be custom made to most any size, and the fabric selection is endless. The come in three thicknesses: 3/8", 1/2", and 3/4". Our standard panel fabrics come from
Guilford of Maine
, but most any high quality panel fabric can be used. Framed or unframed, our fabric panels are designed and made to your specifications. We look forward to the opportunity to work with you on your project.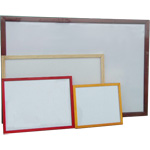 You can choose to powder-coat the aluminum frames of many of our boards. This environmentally clean process provides a safe yet durable coating for interior and exterior use. Most of our aluminum framed products, such as markerboards, enclosed letter boards and bulletin boards, are now available in durable powder coated colors. Choose from 10 popular vibrant colors or contact us for special color matching. Please call for special pricing.
Click Here
to view available colors.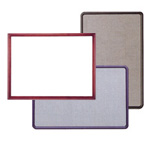 Looking to match a stain or fabric? For us, it's the details that matter, which is why we offer custom stains from Sherwin-Williams and MinWax, as well as a large section of panel fabrics from Guilford of Maine and Maharam. We can match to most any piece of furniture and our fabric wrapped tackboards and tack panels are second to none. Call today and speak with an experienced customer service representative. (Please keep in mind that wood stains are not perfect, but that we will do our very best to match colors to your needs).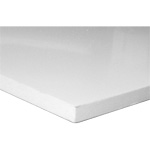 Unlike any other whiteboard on the market, this whiteboard comes with the same Porcelain writing surface and 50 year warranty but comes frameless. The board is laminated to a 1/2" hardboard back and then we paint all of the edges in white giving it a very professional clean look. The unit comes with a full length concealed Z-bar hanging system which makes mounting a breeze. If you are looking for something unique, you've found it.
NOTE:
Custom orders are non-returnable and non-refundable. This includes larger boards that are made in multiple sections. Once entered into our system, cancellation fees plus material and production costs incurred at the time of cancellation will be adjusted on your invoice.
Lead times may vary due to the complexity of your order.